Short Version: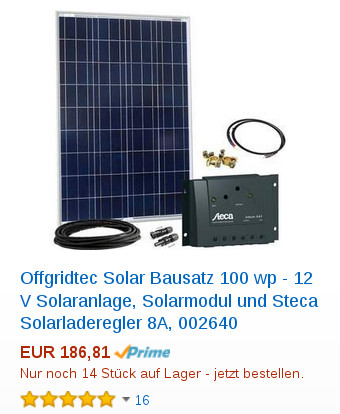 https://www.offgridtec.com/offgridtec-solar-bausatz-basic-starter-100-watt-12v.html
Just hook this up to your car's Battery. And off you go. 🙂
YOU COULD (!!!) REUSE YOUR CAR'S STARTER BATTERY 😀
or buy a separate starter battery (additional 100€ i guess).
PS: On a Camper-Van you might wanna go for smaler panels (with less power i guess).
Long Version:
Prices for solar-energy have kept falling – because mass-production was taken to greater and greater scale in China, at least, while German solar-panel-manufacturer went bankrupt and all the high-quality-high-tech equipment went overseas. In 2015 the price per WattPeak of solarpower (the power that the module could produce under perfect conditions) went under 1USD.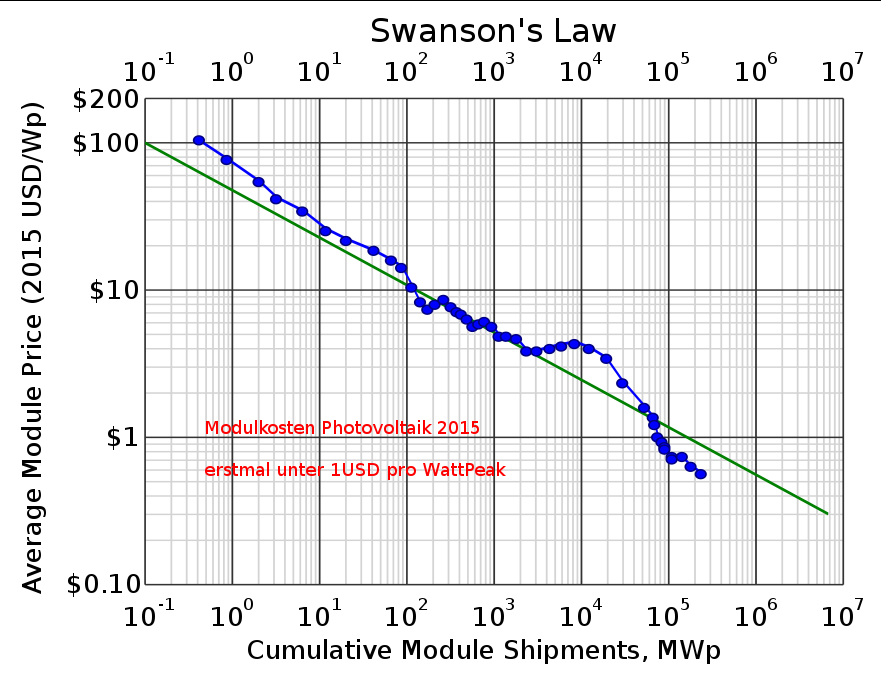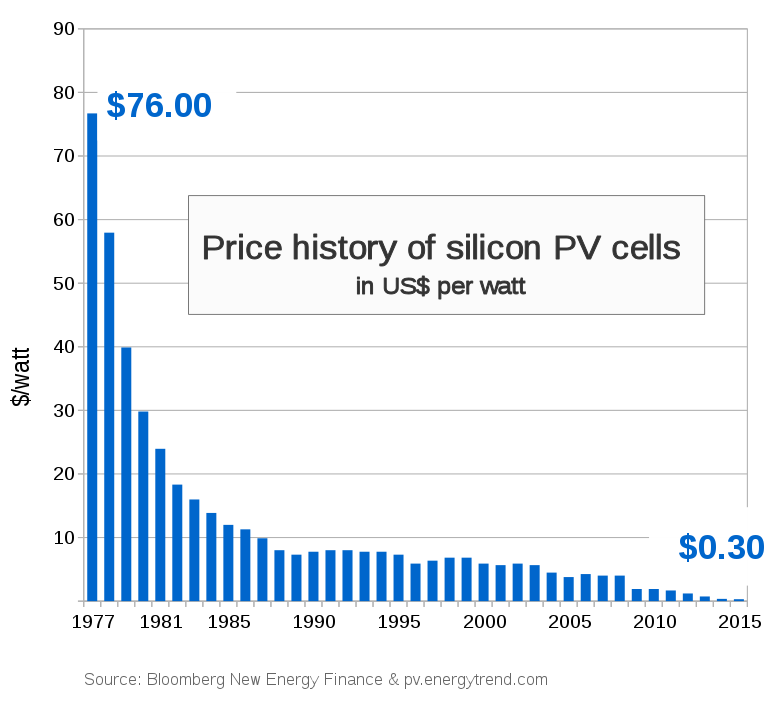 Which means: If you need to power a device that consumes 100Watts like a laptop, theoretically you would have to spend 100USD and would get a module that let's you power that laptop on solar energy.
I am currently testing if i can run a DELL Latitude E4310 on this 12v-system:
The laptop consumes 50Watts and the Module is labeled to produce 90Watts at 12V.
I measured the volts and it was something like 20Volts… but the charger did not complain. (it seems like the cheap juta charger can take anything from 12V to 24V) which will be transformed into constant 13.8Volts and applied to the 12V battery.
It all starts with: Do you wanna operate 12V consumers or 110-220V consumers?
The bigger the power consumption of your devices, the more voltage you need.
If all you need is LED-lights, your mobile phone and maybe short-term use of a Laptop, then a 12V-system might be sufficient.
While there are massively expensive 800€ but energy efficient refrigerators that operate on 12V and EVEN washing machine that will operate on 12V.
While you could theoretically convert 12V into 110-220V and power a "normal" washing machine, converting voltages will always cause energy-loss.
Once this is decided…
There is the next question. Should you buy a 12V panel (more expensive) or "normal" 36V panels and have a proper converter do the 12V-110V-220V conversion?
More Sun = More Volts, Less Sun = Less Volts.
Then you will need a Battery-Charger and a Battery.
What Battery-Charger should i use?
If you want to buy Quality "Made in Germany" go for: STECA.com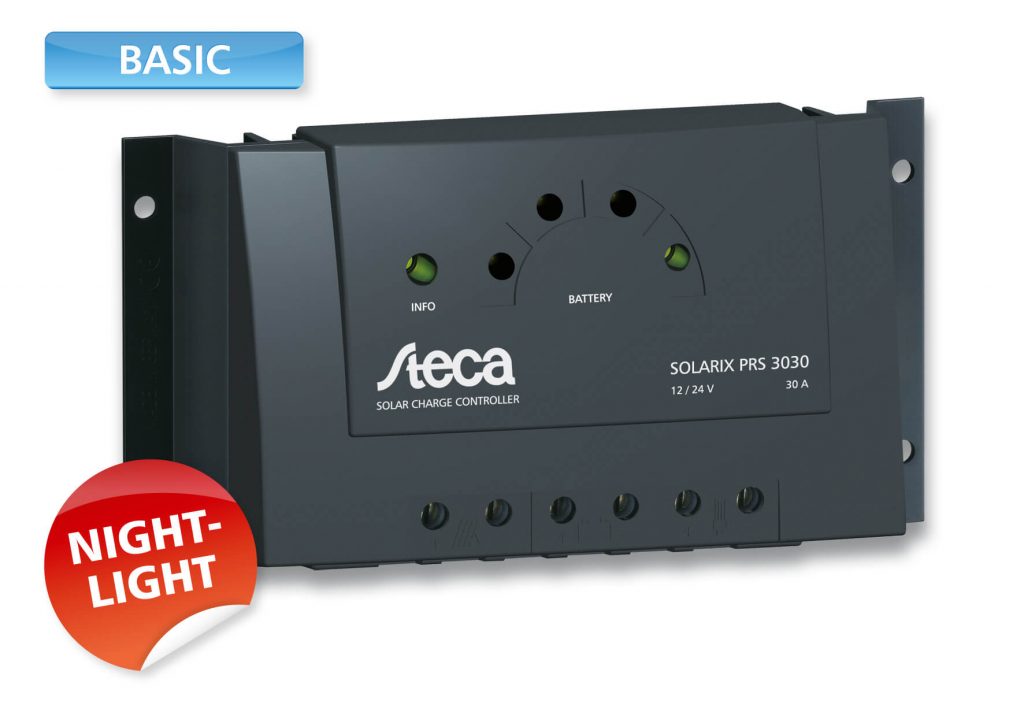 http://www.steca.com/index.php?Steca-Solarix-PRS-en
PWM
The PWM charge controller is a good low cost solution for small systems only, when solar cell temperature is moderate to high (between 45°C and 75°C).
MAKE SHURE IF YOU GET CHEAP YOU DO NOT GET SUPER-CHEAP COPIES
I bought the Juta CM3024Z which you should be able to get from ebay or amazon for 30-60€ and it works pretty well.
IF SOMEONE WANTS TO CHARGE YOU MORE MONEY! IT'S A SCAM!
LOOK HERE 30€ FOR JUTA CM3024Z https://www.amazon.de/dp/B007ISIV1C?_encoding=UTF8&ref_=de_a_smtd&showDetailTechData=1#technical-data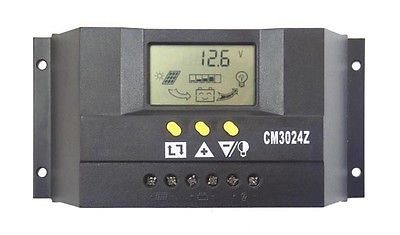 Made in China, but also works. MIGHT NOT BE GEL-LEAD-COMPATIBLE (STILL HAVE TO TEST).
MAKE SHURE THE SOLAR CHARGING CONTROLLER IS GEL-LEAD COMPATIBLE.
Have a look, all those Solar-Battery-Charging-Controllers come from China from the SAME COMPANY:
About us – YSmart Technology Co.,Ltd.
YSmart Technology Co.,Ltd is an energetic and technological innovative company, dedicated in researching, manufacturing and marketing solar related proudcts,the factory islocated in Shenzhen China.We provide products including PWM solar charge controller, Solar Lighting Controller and MPPT solar controllers.The company presses the ISO9000 quality management system control product quantity strictly, the export production all passes the relevant national company check (CE), get high evaluation of the customer.
Since 2009, our service has been expanded to all over world.Our products are widely used in Spain,United Kingdom,France,India,Italy,Australia and many other countries and regions ,and have been extensively applied and highly appraised in a number of major projects.
"Quality first, customer orientation" is our purpose. YSmart Technology will be committed to provide the best service to you!
Product line:
1A-80A PWM solar charge controllers.
10A-60A MPPT solar charge controllers.
6V,12V,24V,36V,48V Solar charge controllers.
http://www.chinasolarregulator.com/
MPPT
To fully exploit the potential of the MPPT controller, the array voltage should be substantially higher than the battery voltage. The MPPT controller is the solution of choice for higher power systems (because of the lowest overall system cost due to smaller cable cross sectional areas). The MPPT controller will also harvest substantially more power when the solar cell temperature is low (below 45°C), or very high (above 75°C), or when irradiance is very low.
The summary above and the full white paper, has been written and compiled by Reinout Vader.
Source: https://www.victronenergy.com/blog/2014/07/21/which-solar-charge-controller-pwm-or-mppt/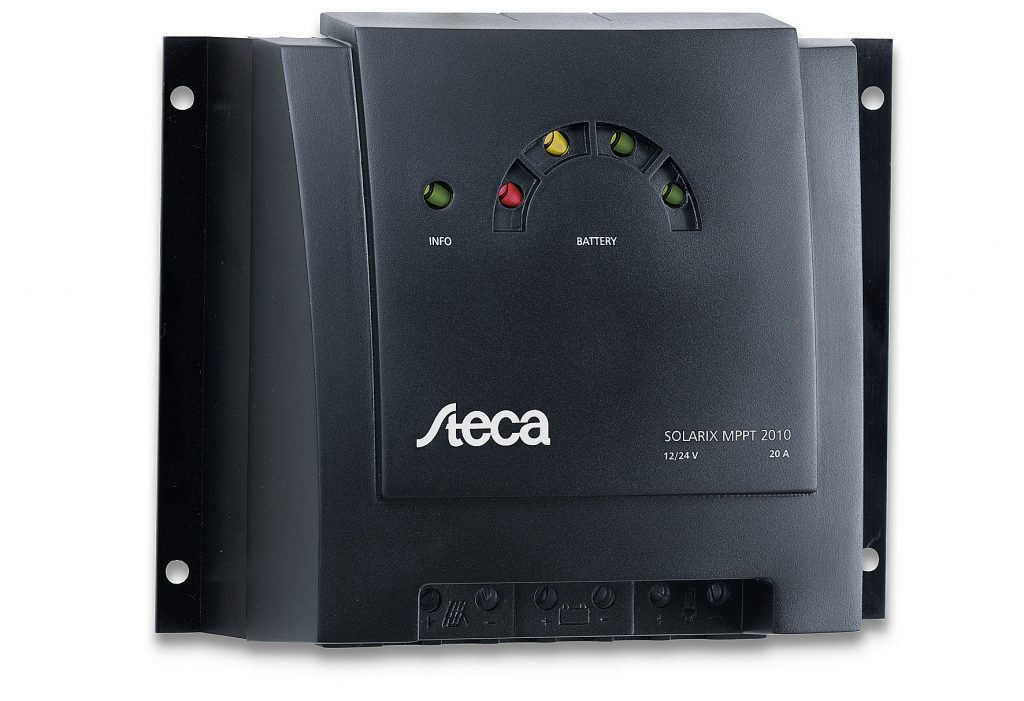 http://www.steca.com/index.php?Steca-Solarix-MPPT-en
Costs around 200€! on ebay but you will get 20-30% more from your solar panels.
What Battery?
My budget for the battery is 100€.
There are the "normal" 12V car batteries like https://www.autobatterienbilliger.de/Exide-Premium-Carbon-Boost-EA770-77Ah-Autobatterie
which need an initial charging voltage of 14,4 V in the beginning (up to 70%) and 13,8 V from 70% to 100%.
Source: https://de.wikipedia.org/wiki/Starterbatterie#Ladespannung_und_.E2.80.9EGasen.E2.80.9C
I was told by an engineer its better to get GEL-LEAD batteries (more robust, longer usage time, deep discharge possible).
Even when GEL-LEAD is more expensive, you should go for that, if price-wise possible.
IMPORTANT: THOSE GEL-LEAD BATTERIES NEED AN 1Volt HIGHTER CHARGING CURRENT THEN THE NORMAL CAR-BATTERIES. MAKE SHURE THE SOLAR CHARGING CONTROLLER IS GEL-LEAD COMPATIBLE.
I use the terms "12V" "Lead" "GEL" "Solar" "Battery" to search.
http://www.ebay.de/sch/i.html?_odkw=12v+blei+gel+akku&_osacat=0&_from=R40&_trksid=p2045573.m570.l1313.TR4.TRC2.A0.H0.X12v+blei+gel+akku+solar.TRS0&_nkw=12v+blei+gel+akku+solar&_sacat=0
Ah is the energy capacity it can hold.
DO NOT STORE YOUR BATTERY OUTSIDE – LOW TEMPERATURES (BELOW 10°C/50°F) WILL DESTROY IT AND LOWER IT'S CAPACITY
Massively detailed information about batteries but in German: http://www.oeko-energie.de/produkte/solarstrom-photovoltaik/solar-batterien/
Lithium or not?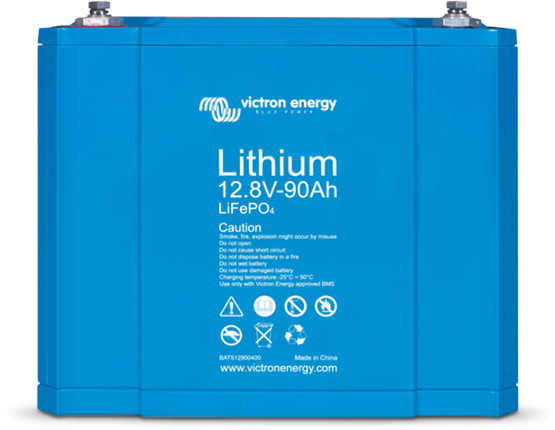 https://www.victronenergy.com/batteries/lithium-battery-12-8v
Why lithium iron phosphate?
Lithium iron phosphate (LiFePO4 or LFP) is the safest of the mainstream liion battery types. The nominal voltage of a LFP cell is 3,2V (lead acid: 2V/cell).
A 12,8V LFP battery therefore consists of 4 cells connected in series; and a 25,6V battery consists of 8 cells connected in series.
Source: Datasheet
Montage:
You should montage your panels on metal framework and wire it with a 6-10mm diameter wire to the ground.
So in case of a lightning strike the lightning prefers to go straight into the ground instead of destroying your expensive technology.
Those guys seem to have a lot of solar-related stuff in their eBay-shop: http://stores.ebay.de/bautech2012/
12v -> 110/240V
first of all: it would be better if you have 12V consumers, not 110/240V consumers, because of multiple transormations of energy, a lot of energy (10-30%) gets lost.
According to this site, it would be important to get a "real sinus" transormator e.g. from "Reichelt"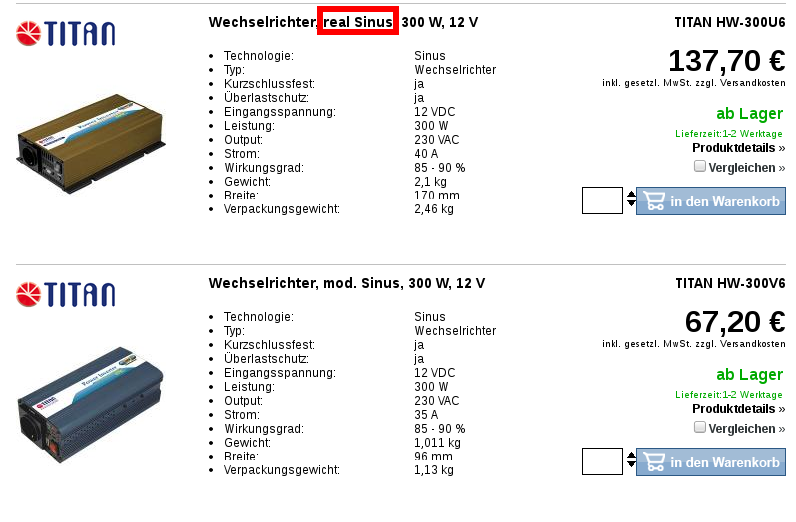 The low-cost but also low-power version of this (good ratings on amazon):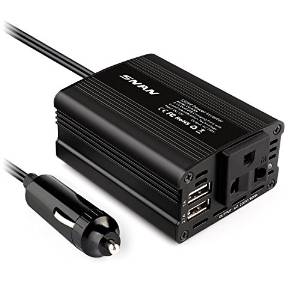 https://www.amazon.de/SNAN-Wechselrichter-Ladeport-Zigarettenanz%C3%BCnder-Stecker/dp/B01DK2YB7C/ref=sr_1_9?ie=UTF8&qid=1468840008&sr=8-9&keywords=spannungswandler+12v+230v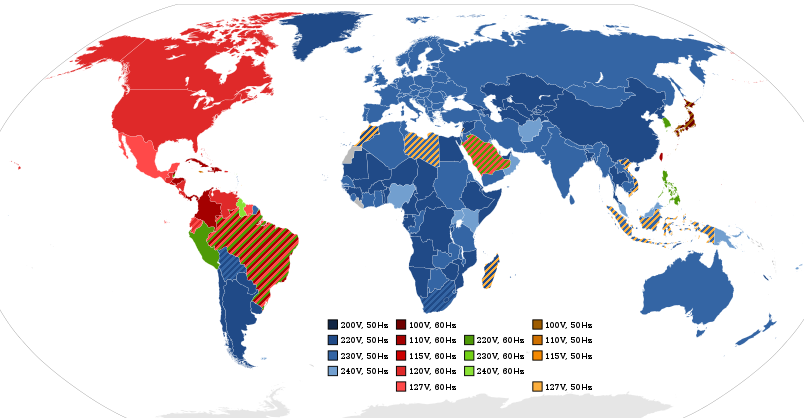 http://www.gutefrage.net/frage/spannungswandler-rein-sinus–modifizierter-sinus#answers
Now: How to operate a laptop at 12v?
this is actually quiet tricky.
You do not want to go the 12v->240v->19.5v and probably losing 10% at every step.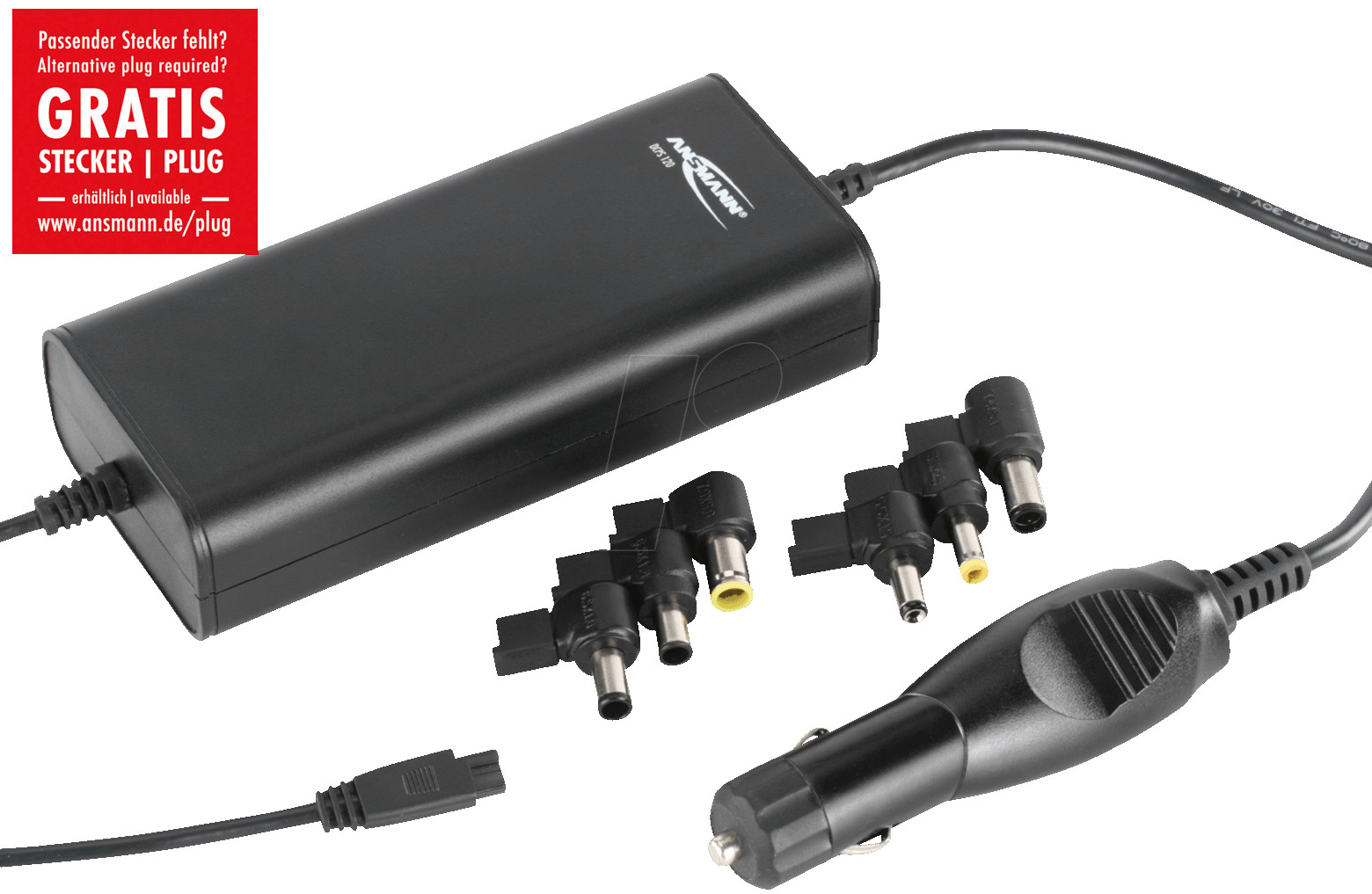 https://www.reichelt.de/Netzteile-fuer-Note-Netbooks-PDAs/DCPS-120/3/index.html?&ACTION=3&LA=2&ARTICLE=129488&GROUPID=4949&artnr=DCPS+120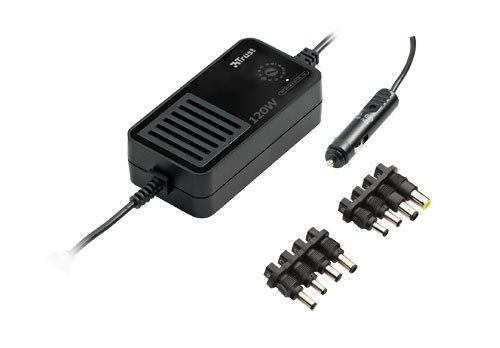 https://www.amazon.de/Trust-Netzteil-Adapter-120W-Auto/dp/B001D3124G?ie=UTF8&*Version*=1&*entries*=0
https://www.amazon.com/s/ref=nb_sb_noss?url=search-alias%3Daps&field-keywords=PWR+Car+Charger+
Source: https://dren.dk/carpower.html
The latest version of the eagle files are here: carpsu.eagle.v3.tar.gz [40K]
mirror: carpsu.eagle.v3.tar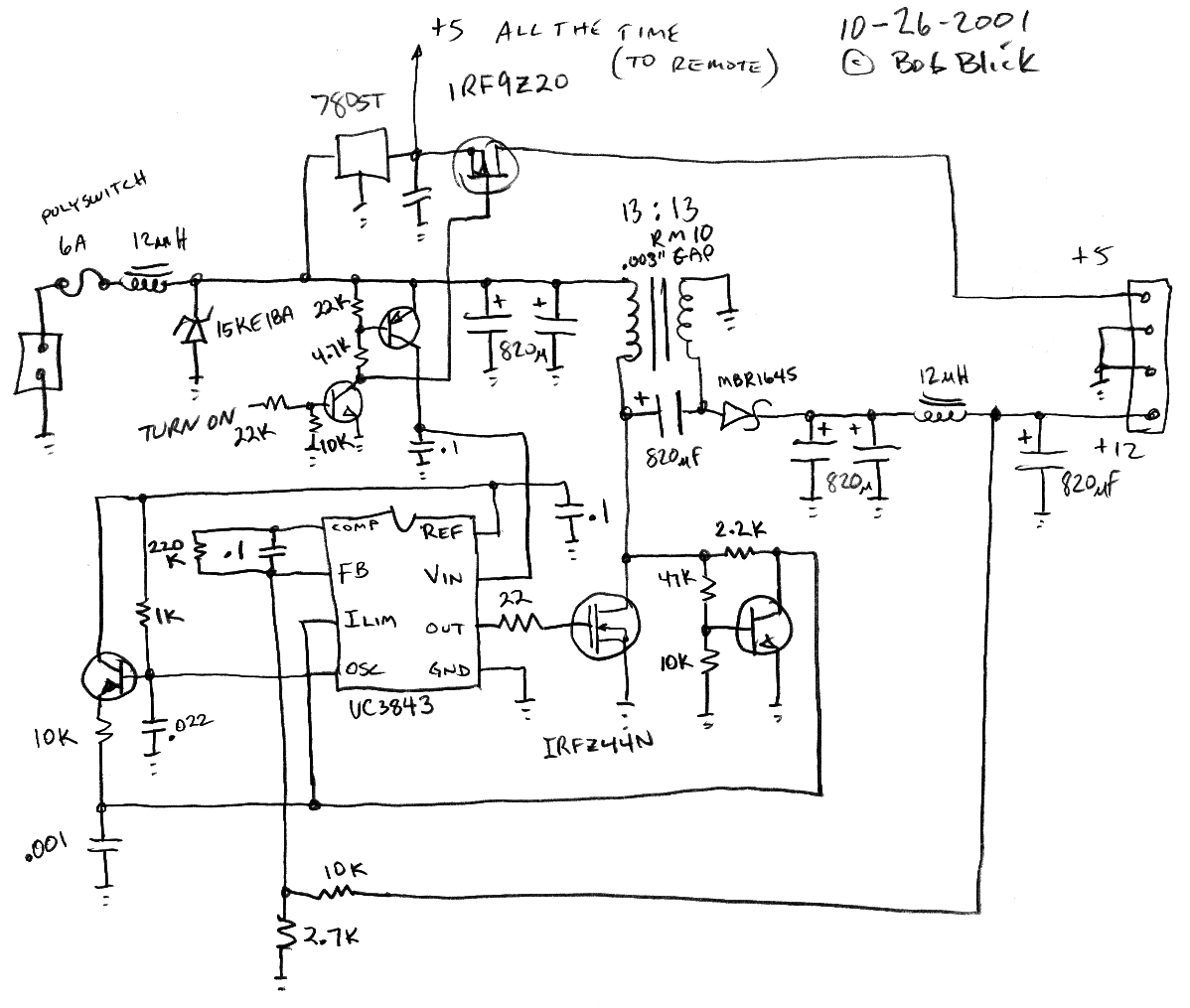 Higher Voltage Systems: For your Home and Washing Machine:
this seems pretty interesting… because it seems you can install it yourself?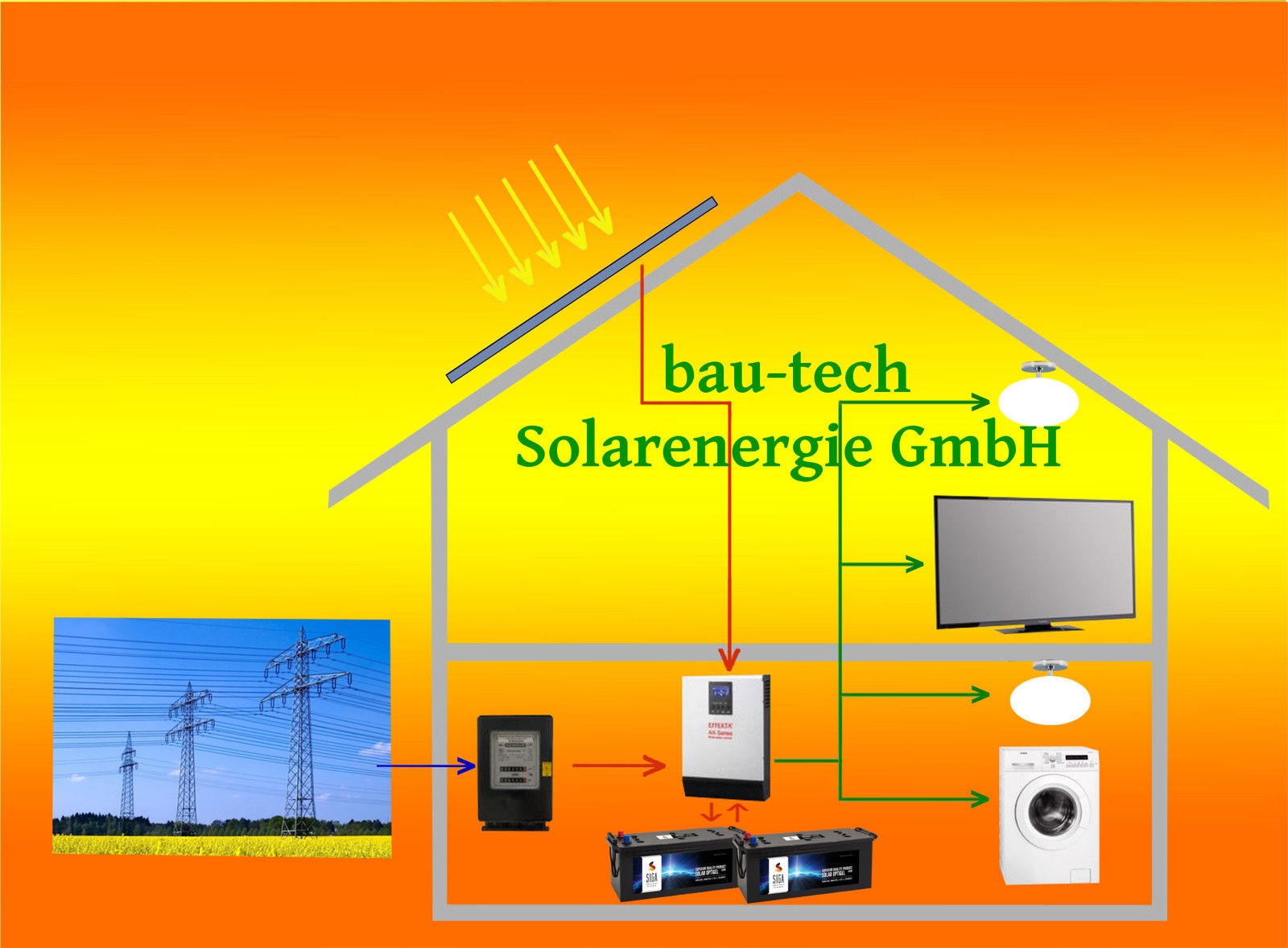 http://www.ebay.de/itm/Hybrid-Wechselrichter-fur-Eigenverbrauch-mit-Batteriespeicher-1KW-bis-5KW-/281436901581?var=&hash=item4186f250cd:m:m3BTWbUEvz9OSlYk3E-tZIA
More infos about this system:
Bau-Tech
Marcel Kapschefsky
Tribseeser Strasse 06
18334 Bad Sülze
Deutschland / Germany
Telefon:038229-78510
Fax:038229-785199
E-Mail: bau-techAThotmailDOTde
Hybrid Inverters + Battery:
This seems more expensive: https://youtu.be/dZeHNySO5sE
Germany 27% renewables
… but still too much brown and black coal…. this is Angela Merkel at work. 🙁
State support for Solar has been cut drastically.
But 27% renewables with a lot of small privately owned power-plants (on about 10-20% of roof-tops) with a guaranteed paid price per produced kWh (e.g. 2011 = 0.27€ per 1kWh) from the grid-running-company has brought desperately needed democracy into the energy-grid – against the will of the 4 giant power-companies owning monopolies and being powerful enough to blackmail the state and buy politicians.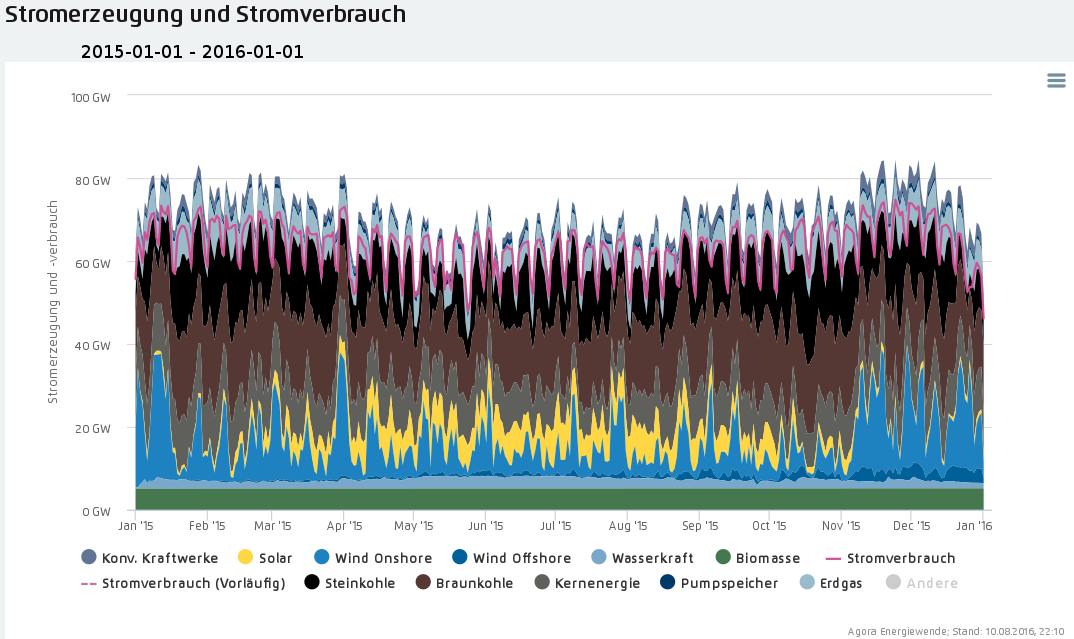 Source: https://www.agora-energiewende.de/de/themen/-agothem-/Produkt/produkt/76/Agorameter/