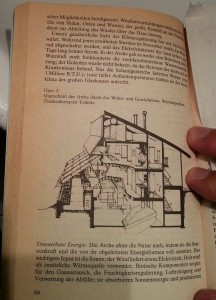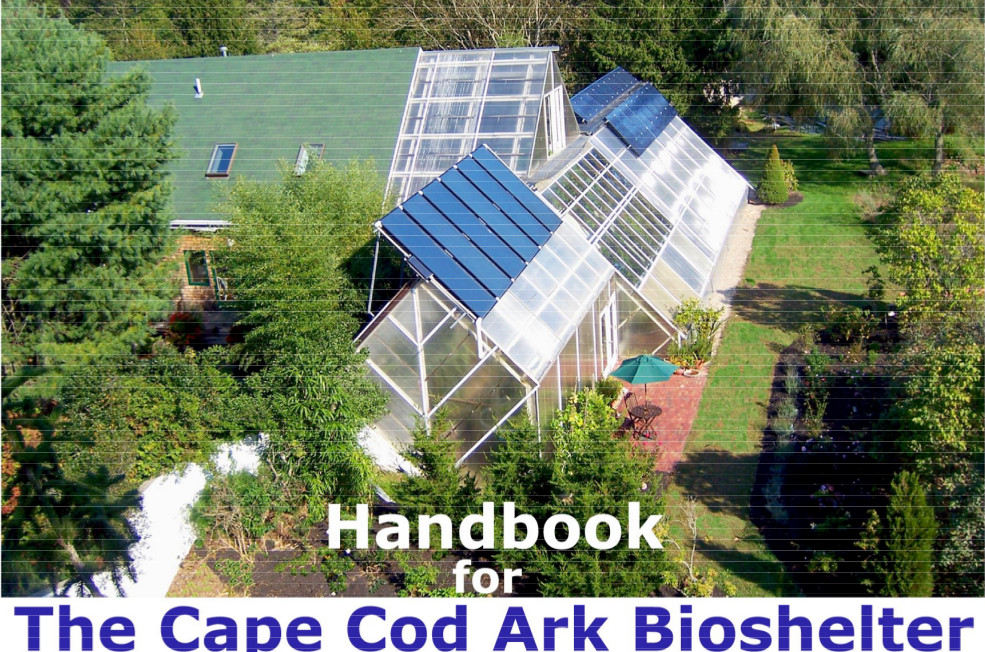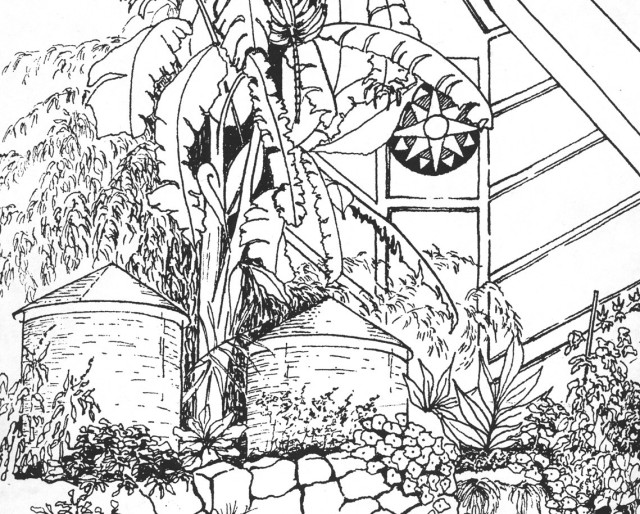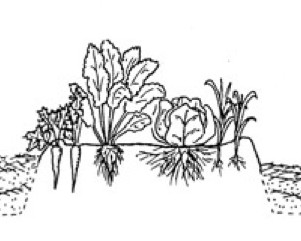 Where? Wo?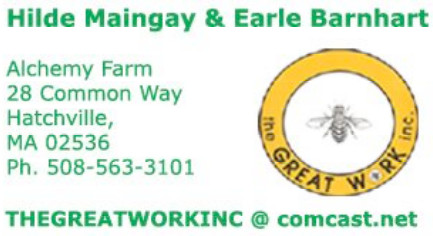 Warum haben nicht mehr studierte Hippies den Ausstieg gewagt und solche Häuser gebaut?
Ein nachhaltigker Lebensstiel, den man/frau an seine Kinder weiter geben kann, damit diese ebenfalls eine dauerhafte Perspektive haben, statt Drogenkomsum.
Ist das so uncool?
Das Haus hat Richtung Süden ein Gewächshaus und Fischzucht hinter einer (Doppel?)Glas Fassade.
Die Fischzucht besteht aus Zylindrischen Röhren mit c.a. 1.5m Durchmesser.
Darin bilden sich quasi von selbst Grünalgen, welche dann von chinesischen (oder anderen) Graskarpfen verspeist werden können.
Die Ausscheidungen der Fische dienen wieder als Dünger.
Toilette kommt ohne Wasser aus. Ist eine schwedische trocken-Kompost Toilette von http://www.clivusmultrum.de/ReferenceProjectsDE.php
200kg Kompost pro Jahr welcher 20kg Stickstoff enthält können innerhalb eines Jahres erzeugt werden.
Ob das jetzt alles reicht um 100%tig autark zu sein, kann ich nicht beurteilen.
Aber auch schon eine 80%tige Autarkie von der Erdöl-Abhängiger Nahrungsmittelerzeugung ist ein grosser Fortschritt Richtung stressfreier (bestimmt!) mit einer positiven Perspektive Leben.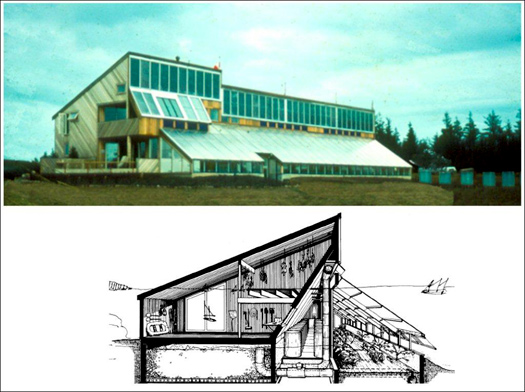 Solar energy is the source of life's exuberant development. The origin and essence of our wealth are given in the radiation of the sun, which dispenses energy — wealth — without any return.
— Georges Bataille, The Accursed Share

Get off the grid, collect rainwater, stockpile supplies (maybe some weapons). What could be more sensible than developing some independence from potential disruptions in your supplies of food, water or energy, and from the unexpected costs and social unrest such disruptions can unleash? The temptations of survivalism are not limited to alienated militia members: the survivalist ethos also fascinates designers facing an uncertain future. Survivalist yearnings form a constant theme among environmentalists, from the back-to-the-land, counterculture generation of the 1960s and '70s, who sought rural self-sufficiency, to today's green lifestyle proponents, who are retrofitting solar panels and rain barrels onto their suburban retreats.
I still remember my own encounter with the "Ark," a bioshelter created by the New Alchemy Institute and published in their journal in the late '70s. [1] Not only was it solar-heated and electrically self-sufficient; it also processed its own waste and provided food for a family of four from its integral greenhouse. The reference to Noah's ark was evident, as was the contemporary appeal of an autonomous dwelling in which to ride out the vicissitudes of industrial civilization. Led by oceanographer John Todd, the New Alchemists had emerged from the scientific community of Woods Hole in the late 1960s to pursue innovative research in agriculture, aquaculture and bioshelters, which has led in recent decades to the development of the now commercialized Living Machine, an alternative, organic sewage treatment process based on the same research (more on living machines later). [2] The survivalist ambition has long since been brought back into the urban core, and underlies much of the appeal of self-powered buildings, from Four Times Square, or the Condé Nast Building (1999) to the Bank of America Tower (2009) in New York to the autonomous "Living Tower" proposed by the SOA Atelier (2008) in Paris, which like the Ark comes complete with a vertical urban farm.
A similar impulse informs post–9/11 disaster preparation routines, from the "3 days, 3 ways, are you ready?" campaign, developed by the county government in Seattle, to the backup power and information plans of corporate facilities and IT managers. Both add a measure of resilience to the just-in-time supply networks of contemporary civilization, allowing households and businesses to continue operation after disruptions or disaster. In an important sense environmental design these days can be seen as the scaling-up of survivalism — as moving beyond the purchase of a backup generator, some tanks of water, or a photovoltaic panel to the conceptualization and design of autonomous, self-powered buildings. All of which raise critical questions. First: how independent can a household (or building or business) really be? And second: to what degree is environmental design just another form of disaster-preparedness, dedicated only to matters of survival? Or can it offer something different? To answer these questions we need to probe the kind of independence offered by self-powered buildings, which in turn leads to larger questions about scarcity and the competition for resources.
source: http://places.designobserver.com/feature/the-temptations-of-survivalism-or-what-do-you-do-with-your-waste/13998/
arkhouse_sm.pdf
it is in wikipedia, so it must exist: https://en.wikipedia.org/wiki/New_Alchemy_Institute