…and is reason an option to profits or not? Depends on the intensity of leadership-ignorance.
Wheat / Weizen harvest was "not good" this year in Europe.
Climate change?
Policies change?
Crops change because of climate change and market?
There is no Infinite growth, but when are critical limits reached?
(current financial system needs growth / expansion – otherwise – it collapses)
Or has the concept of the Agrar-Chemical-Industrial-Complex FAILED.
May 17th. 2006. Santarem (Amazon, Para State, Brazil)
Greenpeace volunteers displayed a 300 square metre banner on a soya plantation grown in the heart of the Amazon rainforest, accusing fast food company KFC of Amazon crimes. KFC is fuelling the destruction of the Amazon by selling cheap chicken fed on soya grown on deforested Amazon land. The expansion of soya is one of the leading causes of forest destruction in the Amazon. Greenpeace/Markus Mauthe
The difference with soy bean farming nowadays and what the native south american did in the amazonas is: yes they also burned the forest – but they did not pull out every single tree!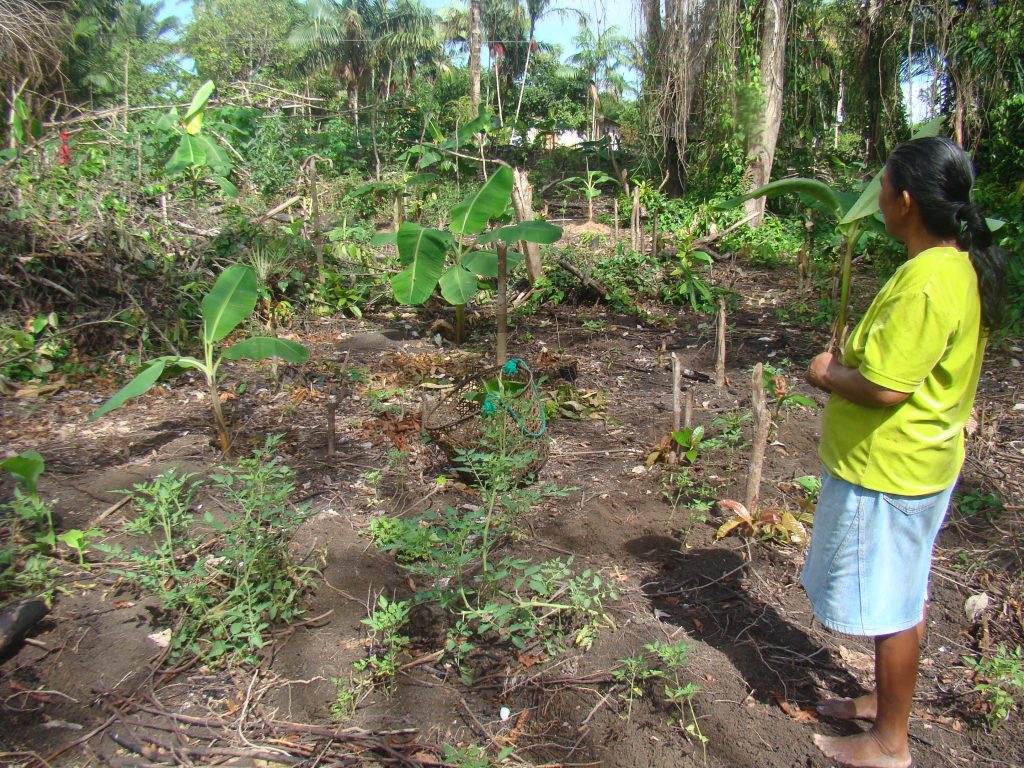 Many trees survive bushfires and shoot green sprouds afterwards.
The ashes of these bushfires conserve nutritiens in the soil (adding animal and human manure and other biological wastes) resulting in a 2m thick TERRA PRETA.
To the left, an oxisol poor in nutrients, typical of the Amazon basin; right, oxisol transformed into fertile terra preta. Source: https://en.wikipedia.org/wiki/Terra_preta
TERRA PRETA is a over centuries-man-made very fertile soil. Usually layers of fertile soil in the amazonas jungle is NOT THAT THICK. 10-15 million native southamerican humans actually managed to do – what "modern" society/high-tech-apes/science is failing: farming the land – and making it more fertile at the same time.
The wood-coal-ash in the soil giving it it's dark color – conserves the nutritions in the soil over hunders of years!
OFCOURSE: IT IS NOT POSSIBLE TO DRIVE A TRACTOR IN THE JUNGLE – THATS WHY THEY PULL OUT ALL THE TREES! BASICALLY DESTABILIZING THE ECOSYSTEM!
Thats how it works: EXPLOITATION! EXPLOITATION! EXPLOITATION!
Exploitation of humans, of nature, of resources – that's what all the "profits" come from.
It is not about "democracy" or "freedom" or "responsibility" or "cultivating sustainability". it is about EXPLOITATION ONLY.
EXPLOIT EXPLOIT UNTIL THERE IS NOTHING LEFT TO EXPLOIT – BECAUSE IT COLLAPSED.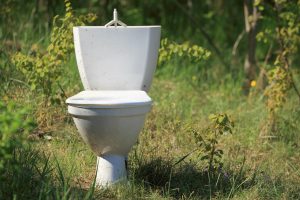 Because shit is not shit – it is nutrients for plants – but "modern" people pay for it – to be flushed away with drinkable water…
it's how you cultivate life and the ecosystem earth – that will bring your mankind's children a future or not.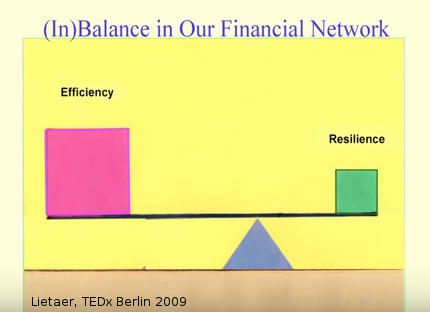 Maybe "EFFICIENCY" is not "EVERYTHING WE NEED". Because if we ACTIVELY DESTROY BIODIVERSITY AND CREATE MONO CULTURES IN EVERY ASPECT OF OUR LIVES AND ECOSYSTEMS – INSTABILITY INCREASES.
Who loves to increase the instability in the ecosystem mankind's survival depends on?
The arms-industry – but only "short term" – because even a CEOs of Lockheed Martin has to breathe air – drink water and eat something that is not killing him immediately.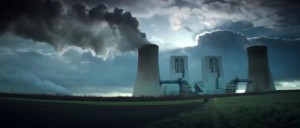 In German:
"Der Deutsche Raiffeisenverband (DRV) geht in seiner Ernteschätzung für August nur noch von einer unterdurchschnittlichen Getreideernte in Höhe von knapp 44,9 Mio. t aus. Das erwartete Ergebnis liegt deutlich unter dem Wert des Vormonats von 47,5 Mio. t.
Grund für diese Anpassung sind die wesentlich niedriger geschätzten Hektarerträge bei allen Getreidearten. Das diesjährige Ergebnis bleibt um mehr als 8 Prozent hinter dem Vorjahreswert von 48,8 Mio. t zurück."
… klappt wohl doch nicht so ganz mit dem Konzept der AgrarChemieIndustrie. Böden gehen Hops. Klimawandel tut sein übriges.
http://www.agrarheute.com/news/deutsche-getreideernte-ertraege-brechen-durchweg
http://www.agrarheute.com/news/ernte-2016-so-sieht-feldern-deutschland
Links:
http://www.agrarheute.com/tag/weizenernte
Related Documents:
http://www.fao.org/fileadmin/templates/wsfs/Summit/WSFS_Issues_papers/WSFS_feeding_E.pdf